Who We Are

---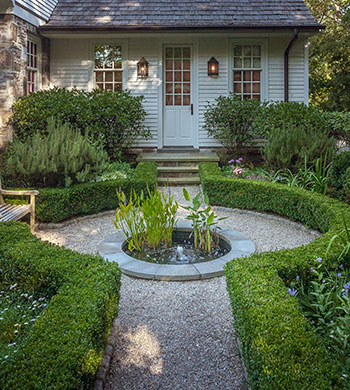 Michael Jackson Landscape Company has 30 years of experience managing landscapes, installation and long-term maintenance for Atlanta's finest estate properties. Our level of client satisfaction is virtually unmatched in the metro area. We offer a highly customized program of services designed to maintain and improve the investment our clients have made in quality landscape design. Our team of experienced managers and employees are dedicated to providing the best in service and follow through.
We are unique in the industry. Our specialties include the selection and transplanting of large specimen trees, and we own and manage our own tree farm to provide an exclusive selection of evergreen trees to our clients. Testimonials from our clients repeatedly refer to our reputation for delivering excellent service supported by knowledge, integrity, and dedication to excellence.
We are available to consult with new clients to develop a customized management program for landscape installation and maintenance.
---
For more than thirty years, Michael Jackson Landscape Company has installed and managed landscapes for Atlanta's finest properties.
"The bitter taste of poor quality lasts long after the sweet taste of low price is gone."